****
GET A GAME PLAN & ALWAYS BE READY *****
GOTO LINKS ON RIGHT SIDE OF PAGE & REGISTER
CELL PHONES FOR CODE RED ALERT SYSTEM



---


Louisiana Governor's Office of Homeland Security
and Emergency Preparedness


NWS New Orleans:

We continue to monitor a large low pressure area
located about 950 miles east-southeast of the
Windward Islands that has increased and become
a little better organized since yesterday. Environmental
conditions are expected to be conducive for development
over the next day or two while the low moves
westward to west-northwestward at 15 to 20 mph.

* Formation chance through 48 hours...high...70 percent

* Formation chance through 5 days...high...90 percent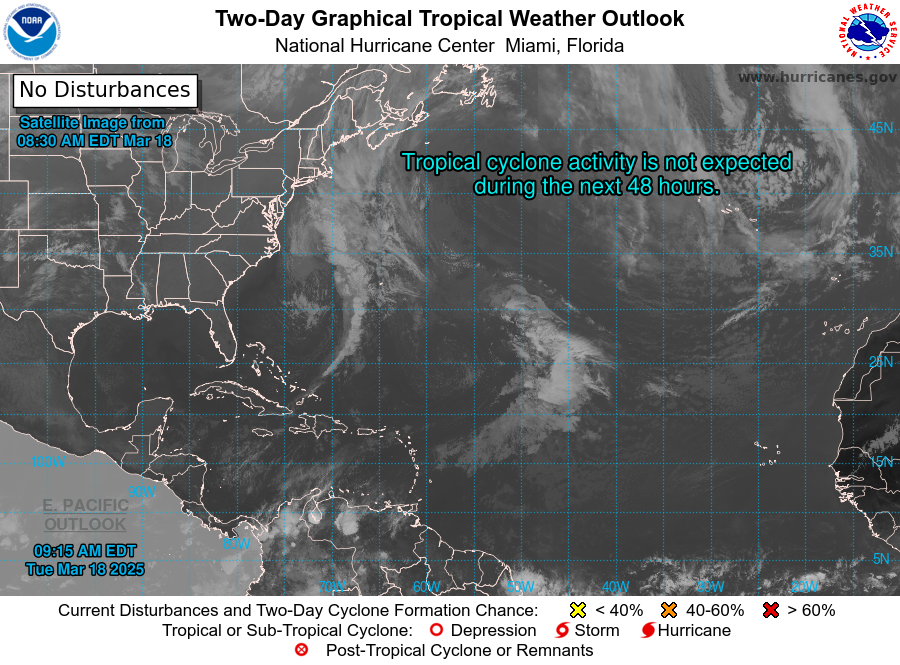 ---
BACK TO SCHOOL SAFETY VIDEO FROM ST MARY PARISH SHERIFF'S DEPT


https://youtu.be/XhkVB61QuOU
---
---
PSC has set up a hotline for those affected
by the oil spill.
---
---



ST MARY PARISH HURRICANE GUIDES ARE LOCATED IN THE LOBBY OF THE ST MARY PARISH


COURTHOUSE BUILDING LOBBY OR ROOM 111 OR 112, 1ST FLOOR.

YOU MAY ALSO DOWNLOAD LA GOHSEP HURRICANE GUIDE AT THE FOLLOWING LINK:

http://gohsep.la.gov/evacinfo/Emergency_Guide_v46b_7-1_4p.pdf



FOR

ROAD CLOSURES

PLEASE GOTO THE LINK BELOW:

http://lb.511la.org/lalb/


---

On October 10, 2013: Flood stages at four forecast points along the Atchafalaya River will be changed to better reflect flood impacts along the reaches of the river served by these forecast points.

The National Weather Service will change the river flood criteria at four locations along the Atchafalaya River to better reflect the flood impacts at the following locations: Butte La Rose, Melville, Krotz Springs, and Morgan City.

Morgan City


| | New Criteria | Current Criteria |
| --- | --- | --- |
| Action Stage | 4 Feet | 4 Feet |
| Flood Stage | 6 Feet | 4 Feet |
| Moderate Flood Stage | 7 Feet | 7 Feet |
| Major Flood Stage | 12 Feet | 12 Feet |

These changes in the flood criteria will allow emergency managers in Avoyelles, St. Mary,St. Martin, St. Landry, and Iberia parishes to better serve the communities that would
be impacted by flooding. These flood criteria reflect input from the leaders of these parishes,
along with first responders, and citizens.

Important: These changes will not affect flood insurance maps or flood insurance rates for these locations. This will only affect the watch and warning criteria at this locations .


---


Have you developed your disaster plan? Start today. You never know when the unexpected will happen. Be prepared; develop your emergency kit!

Ready.gov - FEMA Federal Emergency Management Agency
Louisiana Governor's Office of Homeland Security and Emergency Preparedness


---
Go to this link for St Mary Parish School updates:
http://www.stmary.k12.la.us/
---
The
ALERT FM
app is now available for iPhone and Android devices.
Below are the links that go directly to the ALERT FM app.
iOS:
http://imap.tv/2k
Android:
goo.gl/qwQyU
---
River Stages
National Weather Service


CURRENT RADAR FROM THE US NATIONAL WEATHER SERVICE LAKE CHARLES

---
WEEKLY WEATHER UPDATE FROM
US NWS LAKE CHARLES 09/22/16:

The National Weather Service is expecting increasing
rain chances for this weekend into early next week.
No severe weather is expected, but locally heavy rain
may occur Sunday and Monday.

A cool front is forecasted to move through the area
by Tuesday, but may stall just south of the area.
Therefore, rain chances will continue through the
middle of the week.

Above normal temperatures will continue through
the weekend. Lows will be in the lower to mid 70s....highs
in the upper 80s to lower 90s. Slightly lower temperatures
are forecasted behind the front beginning Tuesday and
continuing through Thursday. Low temperatures will be
mainly in 60s...highs in the 80s.

In the tropics, Tropical Depression Karl (north of the
lesser Antilles) and Tropical Storm Lisa (far Atlantic)
will continue to weaken and move north. The tropics are
forecasted to be quiet at this time; however, we will
need to monitor the frontal boundary moving into the
Gulf early next week.

--
Andy Patrick
Meteorologist-in-Charge
National Weather Service


---
According to The American Red Cross, the internet - including online news sites and social media platforms - is the third most popular way for Americans to gather emergency information and let their loved ones know they are safe.
Through the use of everyday technology, individuals, families, responders and organizations can successfully prepare for, adapt to and recover from disruptions brought on by emergencies and/or disasters. With effective planning, it is possible to take advantage of technology before, during and after a crisis to communicate with loved ones and manage your financial affairs.
FEMA Text Messages
Use your cell phone's text messaging capability to receive text message updates from FEMA (standard message and data rates apply).
Here are basic commands to get started:
To signup to receive monthly preparedness tips: text PREPARE to 43362 (4FEMA)
To unsubscribe (at any time): text STOP to 43362 (4FEMA)
PLEASE CLICK ON THE LINK BELOW:
St . Mary Parish's
Emergency Notification
System


https://public.coderedweb.com/CNE/EE6068DD11C4
Link to register your cell phones and email ONLY!!


PLEASE NOTE:

HOME AND OFFICE LANDLINE PHONES ARE ALREADY REGISTERED FOR FIRST CALL ALERT SYSTEM!!!


---